April 26, 2018
Podcast: Play in new window | Download
Subscribe: RSS
Successful Email Marketing with Hunter Young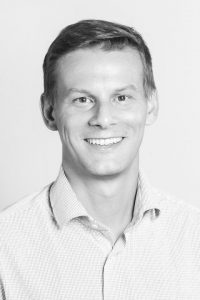 How many unread emails are sitting in your inbox? If you're anything like John, that number may be too embarrassing to admit. Although many proclaimed email marketing dead in the past decade due to oversaturation, John, Josh, and Mabus Agency President of Financial Services Hunter Young have a different story to tell. Tune in to learn some practical email marketing tips you can utilize starting today.
Leading Mabus Agency's Financial Services Marketing division in our Raleigh office, Hunter and his team dig deep into transactional and engagement data and craft marketing programs that help companies acquire prospects wisely, deepen relationships, and retain customers. Hunter Young has always pursued the toughest marketing challenges. He led the global and retail web teams at BB&T ($200B asset bank) and managed marketing and data teams at one of the fastest growing community banks in the country before joining Mabus Agency.
Download Hunter's white paper.