November 29, 2018
Podcast: Play in new window | Download
Subscribe: RSS
Evan Sparks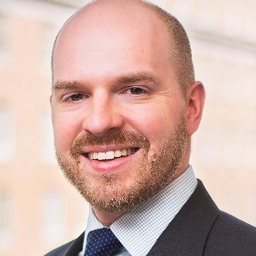 ABA Banking Journal editor-in-chief Evan Sparks joins Josh and John on the latest episode of Marketing Money. The trio discusses GDPR and a variety of hot banking topics while diving into some of the great work the ABA is doing to support open banking initiatives across the United States. Also, Evan gives us a sneak peek of his upcoming story about how the small town of Tupelo, Mississippi, is making a big splash in the financial services sector.
Sparks is a writer and editor based in Washington, D.C., where he is currently vice president for publications at the American Bankers Association, a trade association for banks of all sizes and charters in the nation's $15 trillion banking industry, and editor-in-chief of the association's more-than-century-old flagship magazine, the ABA Banking Journal. He leads a team of writers, editors and publishing professionals who produce print and digital periodicals, including a daily e-newsletter with more than 70,000 readers.
Prior to joining ABA,  Sparks was managing editor of Philanthropy, a publication of the Philanthropy Roundtable and where he continues to serve as a contributing editor. Before joining the Roundtable, he was an associate editor at the American Enterprise Institute, where he wrote and edited a wide range of publications, updated the think tank's website, and worked on social media projects. During that time, he created a blog on aviation policy, which is no longer active but whose archives he keeps available. In 2009-2010, he was an inaugural Washington Fellow at the National Review Institute.
Sparks has published freelance articles and reviews on aviation policy, philanthropy, and a wide range of other topics in the Wall Street Journal, The Weekly Standard, Commentary, Forbes.com, The American, TCS Daily, and other outlets, and he writes for the National Geographic Bee. His ghostwritten work has appeared in the Wall Street Journal, Washington Post, Los Angeles Times, USA Today, Atlanta Journal-Constitution, Huffington Post, Roll Call, The Hill, and other major outlets.