September 27, 2018
Podcast: Play in new window | Download
Subscribe: RSS
Artificial Intelligence in Marketing with Cassandra Giovanni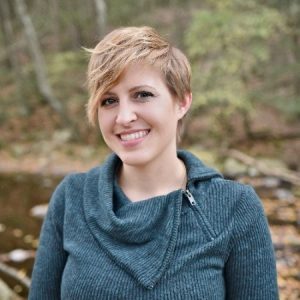 On this episode of Marketing Money, the duo teams up with Cassandra Giovanni, marketing manager at Savings Institute Bank & Trust Company, to talk about the rising popularity of artificial intelligence products within community banking. Do these services add value to customer experience? By the end of the podcast, you'll certainly know John, Josh, and Cassandra's views on the subject.
Giovanni is a results-driven Marketing Leader with a strong background in brand and digital management with experience creating highly effective strategic marketing plans that drive revenue through marketing efforts.
– Spearheaded the rebranding of Savings Institute Bank & Trust to help establish a brand culture that strongly resonates with the bank's core and future demographics, both internally and externally in RI and CT with proven measurable results.
– Continuous lead in product development of innovative solutions for Savings Institute Bank & Trust.
– Created Strategic Marketing Plan that resulted in an increase in interchange revenue of over $100K in the first year of its implementation.
– Highly knowledgeable in digital media such as online, mobile and social media.
– Responsible for the building of the Social Media presence of Savings Institute Bank & Trust, and growing the presence by over 1,000 followers in an 8 month time period.
– Successfully implemented new Email Onboarding Program for the bank with assistance from Marketing Specialist
– Recently recognized as one of the American Banker Association's 'Banking Brand Experts'
In addition to her banking experience, she is Senior Creative Partner at Show n'ot Tell Publishing. She has a total of 10 books currently published, several of which have been noted as Amazon Best Sellers.